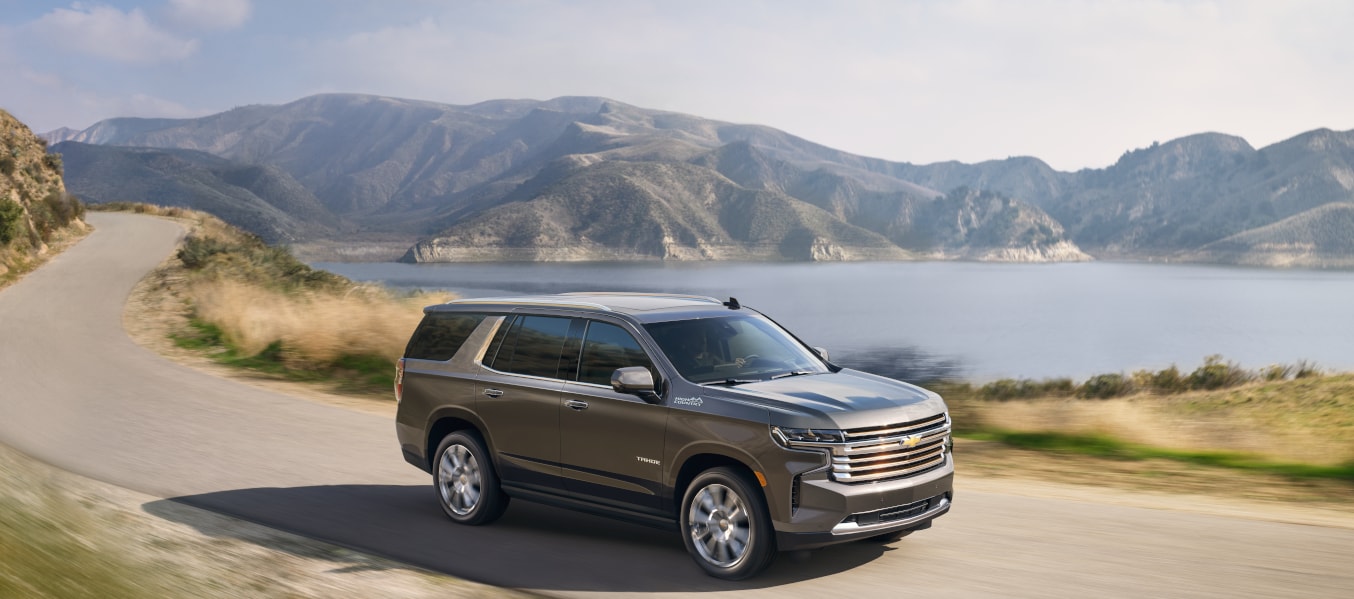 ??
The Chevy Tahoe is a great model that you will absolutely fall in love with. With access to so much, you can easily and seamlessly get excited about every adventure in the Northern New Jersey area. With this great model, you will have no trouble at all taking on every adventure, or heading out on the open road for years to come. We love the Tahoe, and are truly excited about everything that it provides for our customers. Read on to find out more about what we can offer.
The Chevrolet Tahoe
The Chevy Tahoe is one of the larger models that we offer up at our dealership. This vehicle offers up with plenty of space for the family, and will enable you to get on the road to adventure in comfort. We also love this model because it enables you to connect to the outside world. Remaining in touch with your family and friends while on the go is easier now with access to the available Apple CarPlay and Android Auto features. These options also allow you to easily and seamlessly enjoy your favorite forms of media such as podcasts and music.
New and Used Options
We have plenty of impressive new and used options for you to check out. Since the Chevy Tahoe is such a popular vehicle, you will certainly want to check out both of our collections. We feature new models with great lease deals that have never before been driven, as well as used models that are ready for their second life and next adventure.
At Schumacher Chevrolet Auto Group, we can't wait to help you get the right model. We welcome the Northern New Jersey area to stop by our dealership today with any questions.