Price valid until 11:59pm on
New Chevrolet Equinox For Sale in New Jersey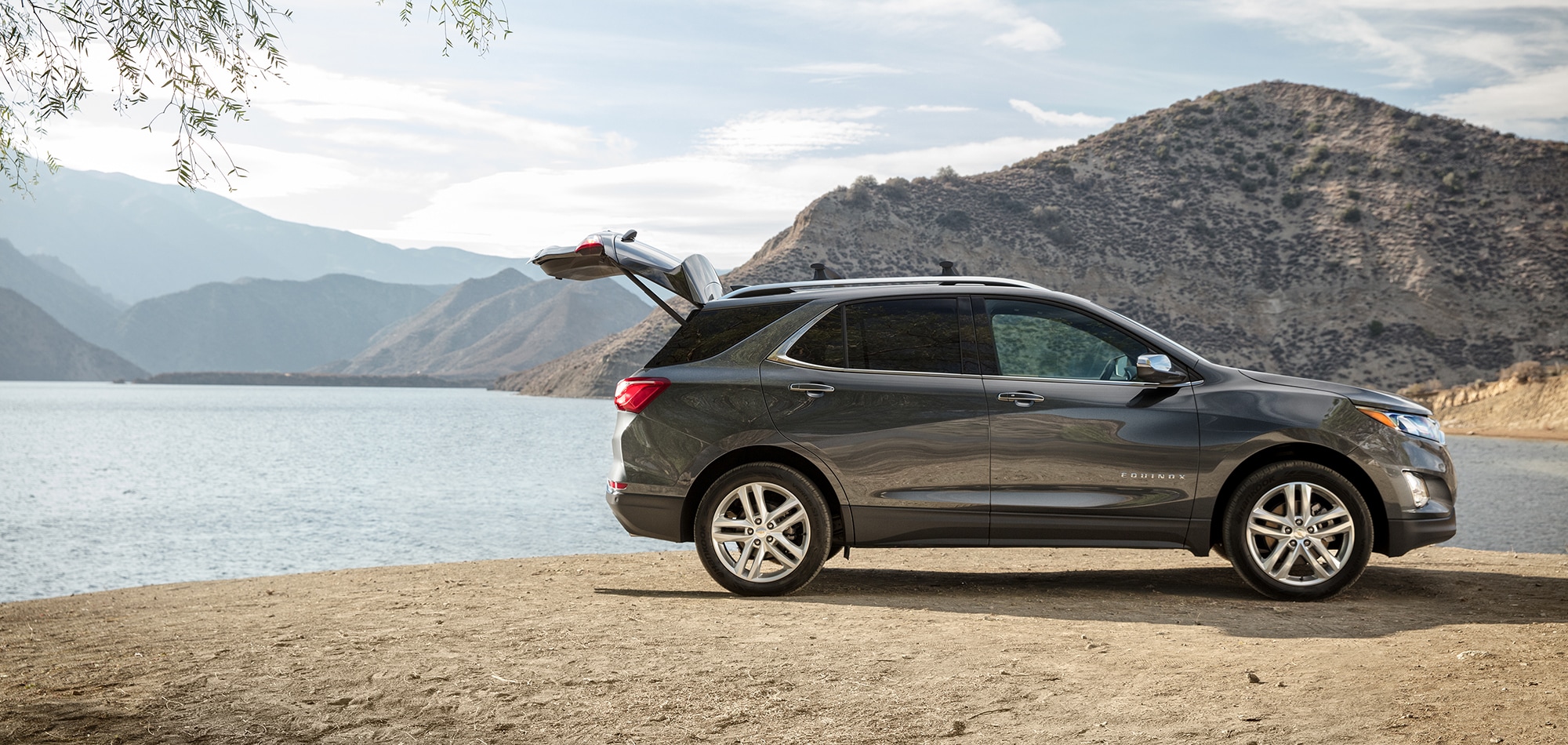 The New 2023 Chevy Equinox for Sale 

in Northern New Jersey
---
Are you in the market for a new SUV? Well, it's time to check off a few boxes. But first, we should determine if you're qualified to own a dynamic SUV. What are the qualifications? You should be goal oriented and thrifty. Know how to save money but know when it's necessary to spend a few extra dollars. And if you've got a family with active children, then you'll probably need a little more cargo space than the average sedan. And honestly, we think you're the perfect fit for what we have. The 2023 Chevy Equinox is made JUST for you.

 2023 Equinox: Small in Size, Big on Efficiency
---
Let's see. You've got a daughter that needs to shoot over to Volleyball practice in Northern New Jersey. And a son that is itching to try out for the football team. Not to mention, they've grown a few inches over the past year. So, when you need to zip in and out of traffic with a few kids and a lot of equipment, the 2023 Equinox proves its worth.
With a turbocharged engine, roomy cabin, intuitive infotainment system, and solid reliability, the Chevy Equinox delivers everything you need during your weekly commute. And you won't have to pay an arm and a leg to get this level of quality.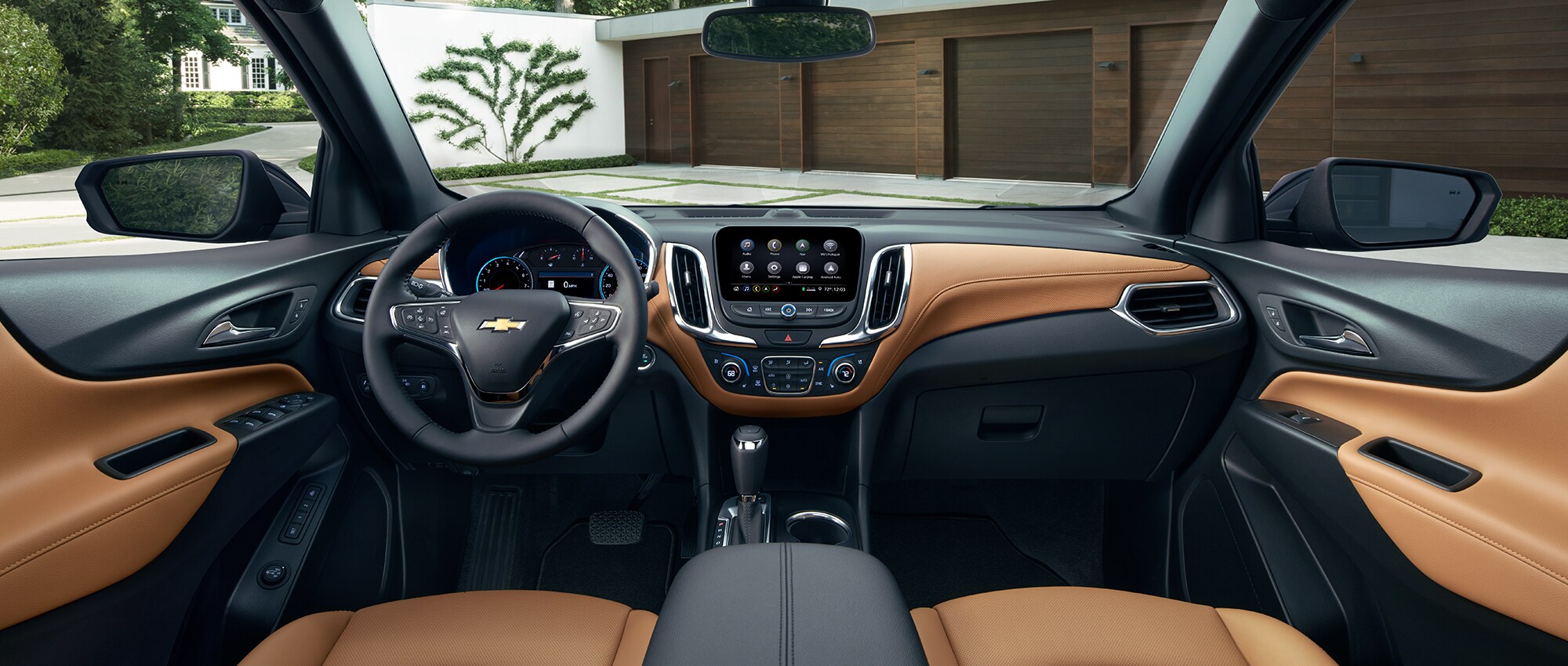 Infotainment and Interior Design
---
The interior sits five adults comfortably with available jet-black perforated leather seats with memory for the front row. The max cargo volume stands at 63.9 cubic feet with 60/40 split bench seats. In the rear, you'll find a hidden storage underneath the cargo floor.
The Chevrolet Infotainment System brings loads of entertainment for you and your family. You'll find an intuitive 7-inch infotainment touchscreen display on all trim levels. And with the standard myChevrolet app, you'll have access to various levels of remote technology. You can start your vehicle, unlock your doors, check diagnostic resources, and more. Standard entertainment features also include Apple CarPlay® and Android Auto™ integration and a 4G LTE Wi-Fi hotspot.

Safety
---
When you have your family in the vehicle, what's one of the most important factors? If you're like most parents in Northern New Jersey, you said "safety." And Chevy heard you loud and clear. The Chevy Equinox offers the most standard safety features. Because you shouldn't have to pay extra to ensure your family travels as safe as possible.
And, after a long day at the office, a little driver assistance could be just what the doctor ordered. You'll have standard features like electronic stability control, lane departure warning, and lane-keeping assistance. You can level up your driver's assistance features with additions like blind-spot monitoring, cross-traffic alert, and more.

Performance
---
The turbocharged 1.5L engine is standard across all trim levels. With respectable acceleration and control, you'll climb onto the freeway and get up to speed. The I4, 1.5L engine, gives 170 horsepower and 203 lb.-ft. of torque. But you're not in the market for an Equinox because you want to win a drag race. You've got your eye on this model because of its reliability, interior space, and low cost.
And it doesn't get much better than the Chevy Equinox. The EPA-estimated 26-31 MPG city/highway will help keep your tires on the pavement for longer stretches. The smooth-shifting six-speed automatic transmission highlights the easy-to-drive nature of the 2023 Equinox. And All-Wheel Drive is available on any trim level. So, you'll have improved traction control during snow and rainy weather in Northern New Jersey.
L
170 Horse Power, 1.5 Liter Inline 4 cylinder; 203 lbs.-ft Torque at 2,000 rpm
Six-speed automatic transmission
Front Wheel Drive
4G LTE Wi-Fi Hotspot capable
Rear vision camera
Smart Device Integration; Apple CarPlay/ Android Audio
Single-zone manual climate control
USB/ auxiliary ports
2 exterior colors
LS
170 Horse Power, 1.5 Liter Inline 4 cylinder; 203 lbs.-ft Torque at 2,000 rpm
Six-speed automatic transmission
Front Wheel Drive | All Wheel Drive
4G LTE Wi-Fi Hotspot capable
Premium cloth seat trim
Smart Device Integration; Apple CarPlay/ Android Audio
Single-zone manual climate control
Forward collision alert & Front pedestrian braking
6 exterior colors
LT
170 Horse Power, 1.5 Liter Inline 4 cylinder; 203 lbs.-ft Torque at 2,000 rpm (regular gas) or 136 Horse Power, 1.6 Liter Inline 4 cylinder; 240 lbs.-ft Torque at 2,000 rpm (diesel)
252 Horse Power, 2.0 Liter Inline 4 cylinder; 260 lbs.-ft Torque at 2,500 rpm (regular gas)
Six-speed automatic transmission or Nine-speed automatic transmission
Front Wheel Drive | All Wheel Drive
4G LTE Wi-Fi Hotspot capable
Premium cloth seat trim
Smart Device Integration; Apple CarPlay/ Android Audio
Single-zone manual climate control
Forward collision alert & Front pedestrian braking
Deep-tinted rear glass
4.2 inc multi-color driver info screen
11 exterior colors
Premier
170 Horse Power, 1.5 Liter Inline 4 cylinder; 203 lbs.-ft Torque at 2,000 rpm (regular gas) or 136 Horse Power, 1.6 Liter Inline 4 cylinder; 240 lbs.-ft Torque at 2,000 rpm (diesel)
252 Horse Power, 2.0 Liter Inline 4 cylinder; 260 lbs.-ft Torque at 2,500 rpm (regular gas)
Six-speed automatic transmission or Nine-speed automatic transmission
Front Wheel Drive | All Wheel Drive
4G LTE Wi-Fi Hotspot capable
Premium cloth seat trim
Smart Device Integration; Apple CarPlay/ Android Audio
Dual-zone manual climate control
Forward collision alert & Front pedestrian braking
Deep-tinted rear glass
4.2 inc multi-color driver info screen
Roof mounted side rails
Rear park assist
10 exterior colors